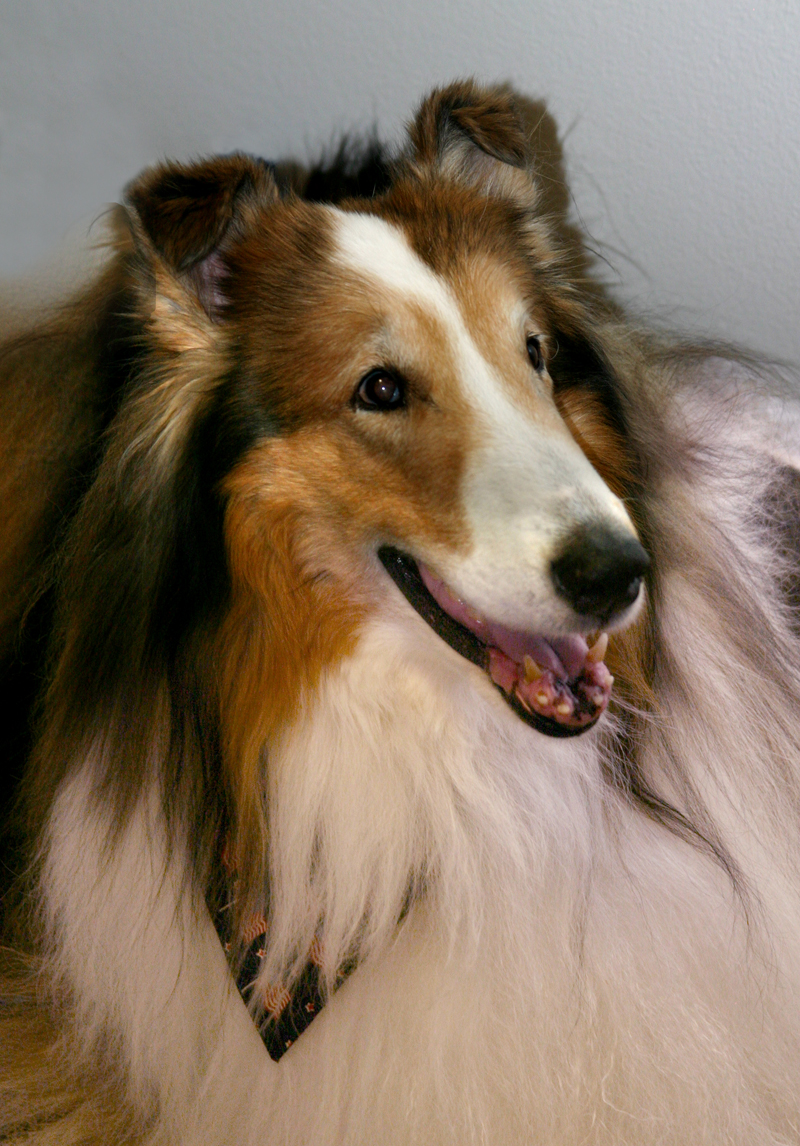 On Tuesday, Laddie & Company and many members of We the People Pets as well as PetPAC's Bill Hemby & Kelly Moran descended upon the Capitol to lobby against AB 1634 and to promote No-Kill Shelter policy. A camera crew was ready and Senator Carole Migden (in red) was first to meet Jon Provost who starred in the TV show "Lassie" as Timmy.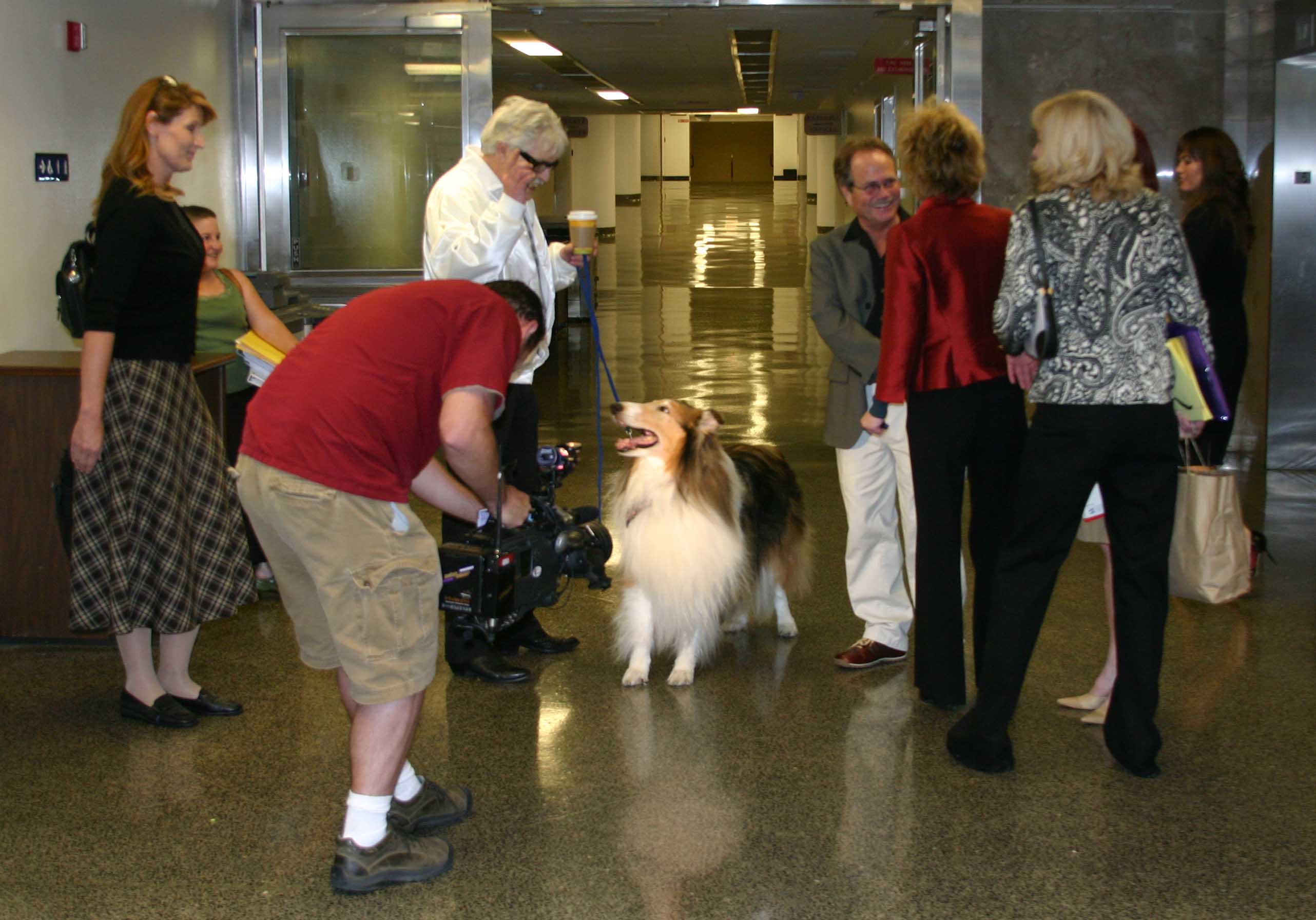 The group hurried along to their first meeting with Senator Runner, who has been a true statesman for his constituents, which include Bob Weatherwax, in their battle against AB 1634. (l to r: Provost, Hemby, Weatherwax, Runner)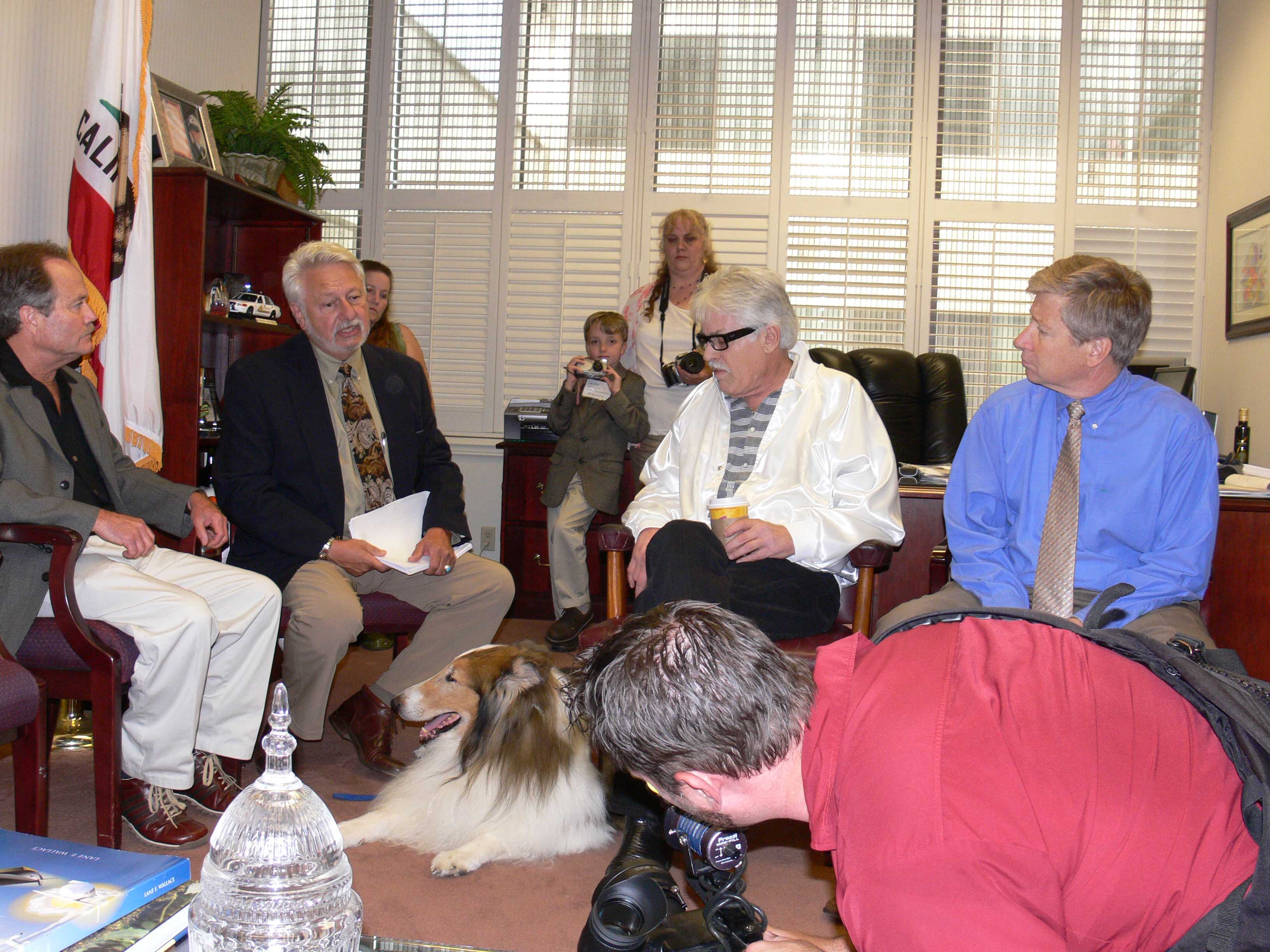 Senator Runner discussed his concerns regarding the violation of property rights and lack of due process in the newly gutted and amended AB 1634 in which Senator Negrete-McLeod is now a Co-Author along with Ass. Levine who was resoundly defeated at the ballot box 2:1 in his bid against Fran Pavley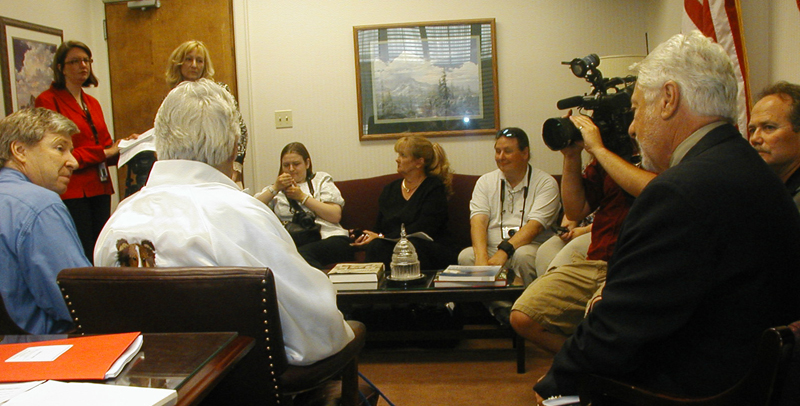 Senator Runner's main office was packed with standing room only as many addressed their concerns including the paragraph that mentions that local municipalities could actually have stricter measures which could include one strike instead of three strikes and the discriminatory two strikes for cats! All are solidly in favor of supporting the No-Kill shelter policy that has continued to be a proven winner for local budgets and the shelter animals alike with a 80 to 90 % save rate overall. Who would be against saving 90% of the shelter animals??? The answer is Levine, Mancuso and the Humane Society of the United States who is illegally influencing legislation across the United States against their own charter and IRS non-profit code.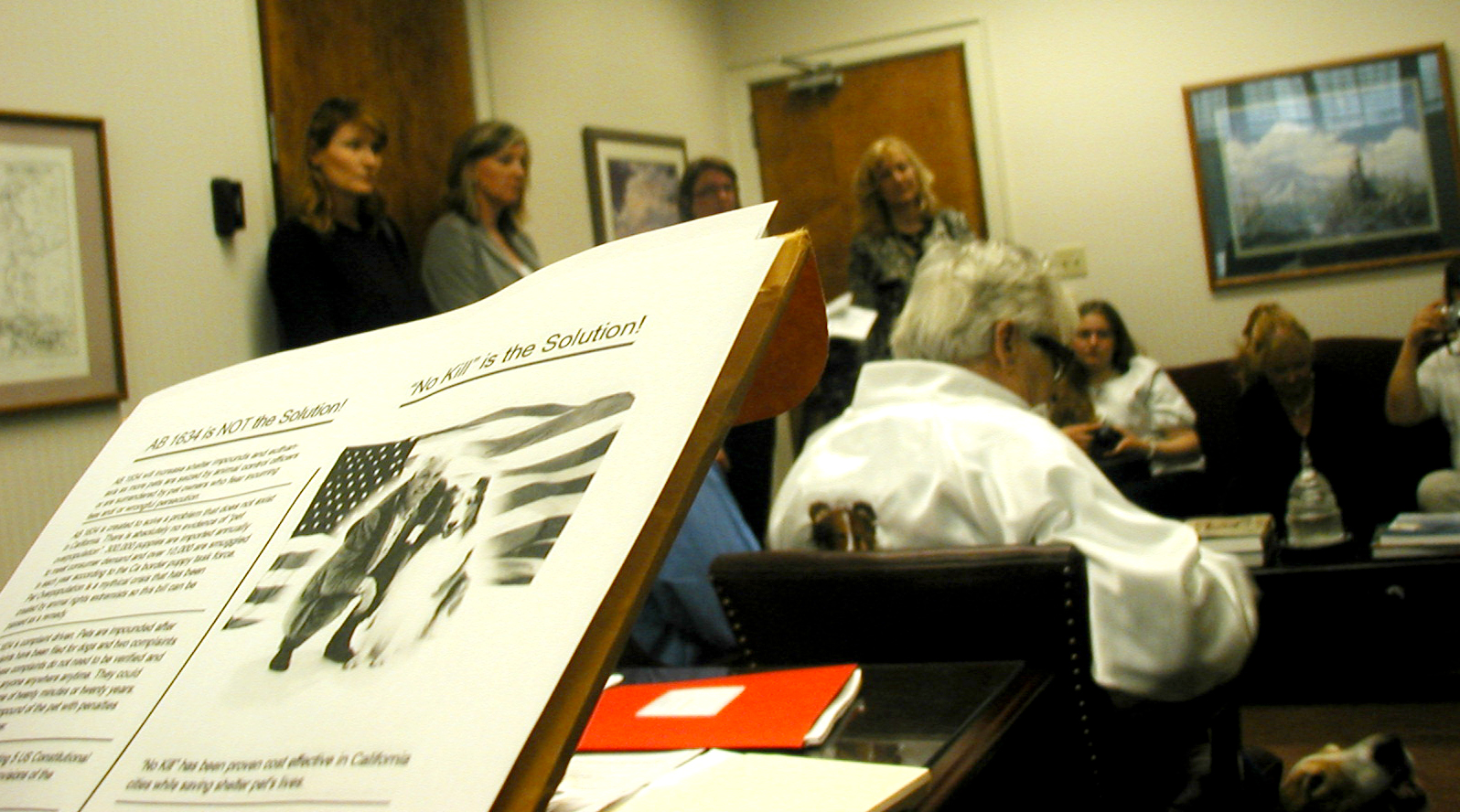 The group moved on to visit with the one of the most admirable and steadfast opposers of AB 1634, Assemblymember Fiona Ma of San Francisco, the birthplace of No-Kill shelter policy. Needless to say, Laddie just loves Fiona!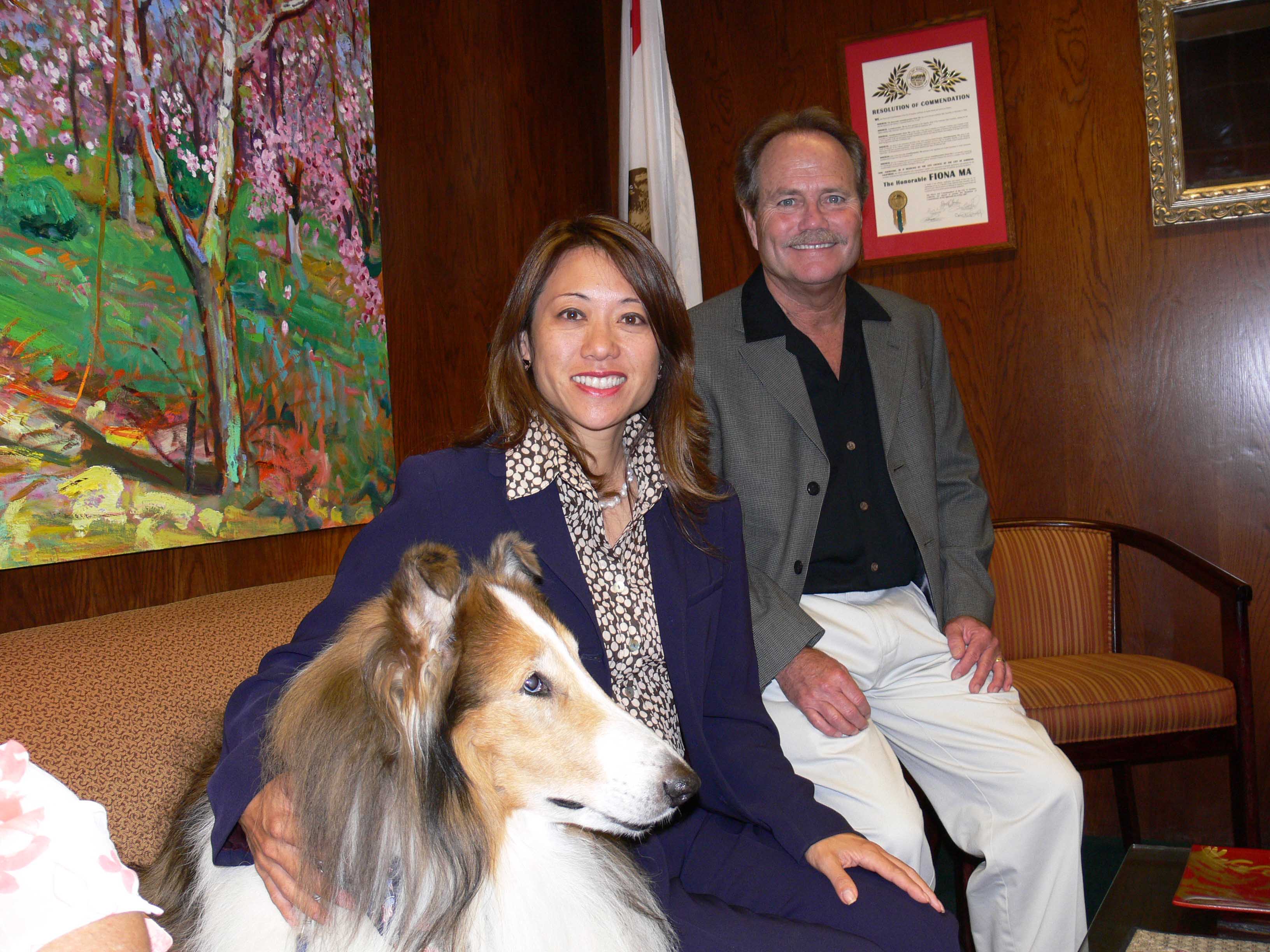 The group visited nearly every office on the Local Government Committee with the exception of Negrete-McLeod and Machado. Then Laddie's entourage met with the Chief of Staff of Appropriations Committee in Senator Torlakson's office for a round table discussion which included discussions of the illegality of the new AB 1634 which violates a minimum of 4 Constitutinal Amendments! It was discussed how Levine as a staffer for Assemblymember Vincent had helped compose the very same unconstitutional paragraphs in 1998 that were not able to pass through the Judiciary Committee as legal. Ass. Levine circumvented the Judiciary Committee for AB 1634 knowing fully that this is an unconstitutional measure. At this late date, it would take a miracle and a huge measure of statesmanship for the Chairman of the Appropriations Committee were to remand AB 1634 to the Judiciary Committee where it clearly belongs. Politics at the Capitol seem to be more one of chicanery than the sworn upholding of the U.S. & State Constitution.